JAPAKU@KADOMA 01
"Sanctuary" of electric Industrial and figurine, located right in the middle of Osaka and Kyoto.

Maximum Capacity: 10 (MAX~11)
JAPAKU@KADOMA is located on Kadoma, Osaka. It is especially near by Furukawabashi Station of Keihan railline. All facilities and amenities for long stay visitor are ready. It is also located quiet property, so it is garunteed visitor's safety.

【Charactoristic】
・National Statistic Special Area Management Project for Foreign Visitors
・About 30 minuts via the JR・Subway・Keihan train from Osaka Station and Umeda Station.
・About 50 minuets via the Keihan train from Kyoto Station.
・About 60 minuets by train/express bus from Kansai International Airport and Osaka(Itami)Airport.
・Two supermarkets and several convenience stores are nerely located.



About JAPAKU@KADOMA01


Adress: 13-12 Suehirocho , Kadoma-City, Osaka


【Room Type】




  Two-story House + 2 garages




【Size】




  110 square meters. 




【Maximum Capacity】


  10
Equipment/Amenities


One Queen Bed / Two Double beds / four Sngle beds / One Baby Cot / Two Sofa Bed / Wide size Sofa /


Bathroom / 2 Western-style toilet / Five Air-conditioners /Five TV /CableTV/ Refridgerator / Microwave / Oven Toaster / Electric kettle / Laundry / Dryer / Cleaner / Iron / Kitchenware / Bath towel / Face towel / Slippers / Shampoo / Conditioner / Body soap / Linen / Smoking area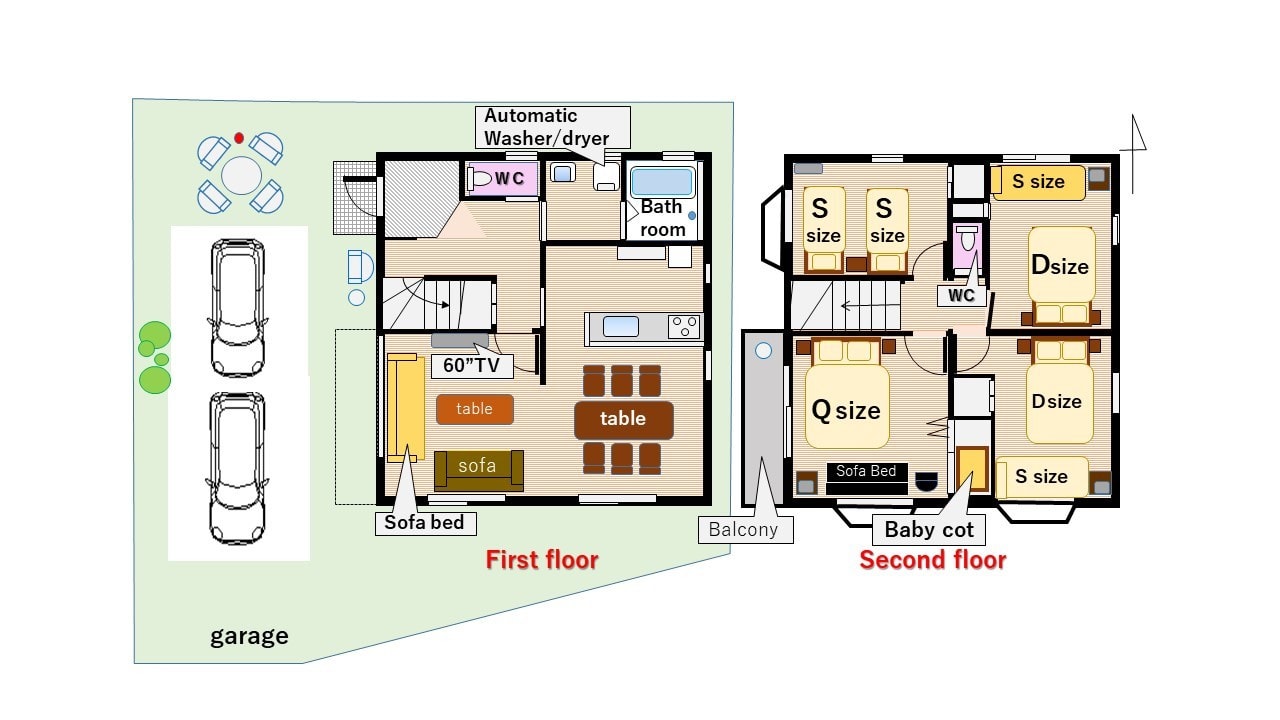 How to stay JAPAKU@KADOMA01
JAPAKU@KADOMA01 is pleased with many customers, Please come once.
(+81) 90-5462-5984

If you have any interest, please mail us!


e-mail : info@japaku.com.
Reservation
---